Payment Method
一、Paying with Paypal
1. With PayPal, you can send payments online quickly and securely.
2. With PayPal, you can pay by credit card, debit card or bank account balance.
3. Once your order is submitted, you will be redirected to PayPal 's website where you can pay.
Advantages with Using PayPal
Payments are traceable. You can use PayPal to track your payment status account: Lilicloth.com will not receive your credit card number or bank information (it is securely encrypted through PayPal's servers), which limits the risk of unauthorized use.

二、Paying with Credit Card

三、Paying with Afterpay

1. WHAT'S AFTERPAY?
See something you love? Get it now and pay for it over 4 payment installments, every two weeks. There's zero interest, zero fees if you pay on time, and you can enjoy your purchase now!

2. WHAT YOU'LL NEED?

3. Afterpay available for all products?
No, Afterpay payment method is only available for the products with Afterpay logo like below.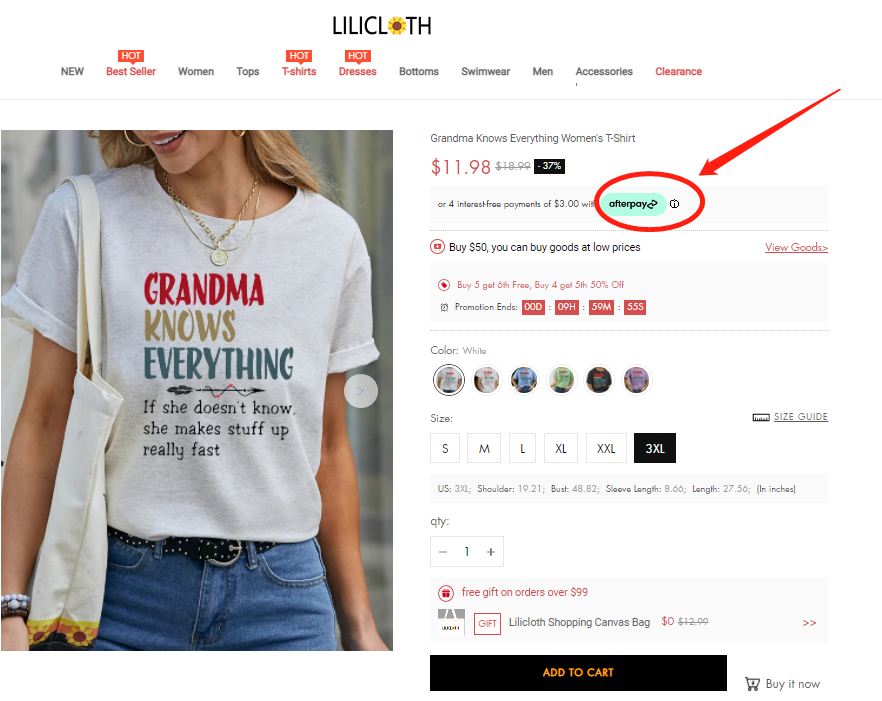 If you purchase several items, some with Afterpay logo, some without, you need to separate to two orders if you wanna use Afterpay to checkout.
Afterpay friendly to App and Web users.